Welcome to
Ian Wade Photography this site features Urban Wildlife, landscape and travel photography from Bristol, Somerset and many international destinations
I specialise in Urban Wildlife, Travel, Landscape Photography from Bristol, Somerset and around the world. I also offer wedding photograph and I live in the city of Bristol in the Uk. Images on this site range from Somerset, Bristol, Bath, Dorset, Devon and many other UK destinations. I have a large collection of mages of the Clifton Suspension Bridge and the SS Great Britain and many landmarks in the city of Bristol. I also offer a huge collection of urban wildlife images and my favourite subject the Urban Fox.
I strive to offer my clients the best possible photography experience whether you're after wedding photography or commissioning me to photograph your property or a landscape for commercial use. I sell images on the world's top image banks such as Getty and Alamy images and have had images used in motion pictures and TV productions both in England and Europe and received highly commented in the BWPA - British Wildlife Photography Awards, Environmental Photographer of the year. I also appeared on BBC Countryfile in 2013 and Naomi's Nightmares of Naturet alking about urban foxes in Bristol.
I hope you enjoy my photography. If you have any queries, or would like to purchase a print, feel free to contact me.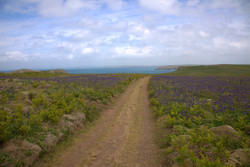 News from award winning Bristol and Somerset landscape and wildlife photographer Ian Wade